Melis - Motus No.7 (motivate)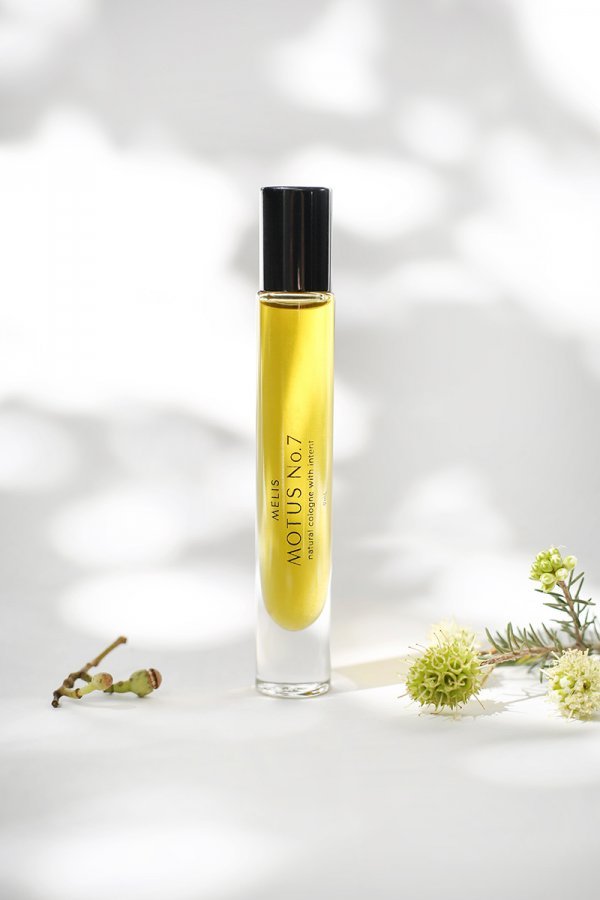 Melis - Motus No.7 (motivate)
Create Greatness…
Find motivation through clarity by harnessing the medicinal powers of Motus No 7. Mastering the art of balance, this complex yet subtly layered musk inspired unisex scent is rich, alluring and poised. Its woody base notes, subtle spice and elegant florals unify to create an invigorating fragrance inspired by our pristine, yet wild Western Australian coastline.
Ingredients: Organic Simmondsia chinensis (Jojoba) seed oil,Pogostemon cablin (Patchouli) oil, Citrus clementina (Clementine) peel oil, Citrus bergamia (Bergamot) peel oil, Citrus aurantium amara (Petitgrain) leaf/twig oil, Salvia Sclarea (Clary Sage) oil, Evernia prunastri (Oakmoss) extract, Santalum album (Sandalwood) oil, Cedrus atlantica (Cedarwood) oil, Eugenia caryophyllus (Clove) flower oil, Cymbopogon martini (Palmarosa) leaf oil,
Pimenta racemosa (Bay) leaf/fruit oil.
Size: 9ml
Scent Notes: Sandalwood (India), Cedarwood (India), Palmarosa (India), Clove (India), Petigrain (Paraguay), Clementine (Africa), Clary Sage (Bulgaria), Oakmoss (Turkey), Bergamot (Italy), Patchouli (Indonesia), Bay (West Indies).
About: Made with Intent.
Melis was created to inspire a more conscious, natural and connected way of living with ourselves and those around us.
Melis founder, Melissa Italiano has always been cognisant of the power of scent as a bypass for stressful moments in her own busy life and its ability to assist in her journey, via the senses, to live a mindful life in the 'now' with more intent.
Honouring this profound impact, Melissa recognised an opportunity to create Melis to help others use scent to take stock, recalibrate and appreciate 'Melis' moments. Connecting back to yourself by smelling your favourite scent and mindfully selecting your brain's memory imprint elevates your personal vibration and wellbeing.
All perfumes are included in Melissa's personal *Mahat meditation practice, a sacred meditation that connects you to the Melis intention - for you to know and live your own personal truth and we welcome requests for personalised intentions and placements for individual orders.
* Mahat Meditation was founded by Melaney Ryan of the Melaney Ryan Institute of Applied Consciousness.
Additional Info: No artificial fragrances, colours, phthalates, parabens or synthetic ingredients. All Natural, Vegan Friendly and Cruelty Free.
Other Scents Similar To This…